Holiday Activity and Food Programme - Summer 2022
We are committed to providing a safe, fun & inclusive environment for children aged 5 - 12 in Essex within the HAF programme. We are OFSTED registered and only have the best, qualified and friendly staff, who are all DBS checked and fully trained, which ensures a safe and welcoming environment for your child. Your child will have a memorable break from school, gain new skills, socialise, and make friends! Our fun-filled days include sports, crafts, and daily special activities - providing a fantastic service for our parents and an experience where your child can have Fun, Learn and Create!
Since Easter 2021, we have been supporting Southend Council in delivering the Holiday Activity and Food Programme in providing school holiday spaces to families who are eligible.
We are preparing a fun-packed and engaging activity programme for all the children who are to attend. We will cover all aspects required of us, including providing nutritious foods, plenty of physical activity, elements of nutritional education which will involve children preparing and making food, taking part in Craft projects, and Drama & Music workshops.
There will be a craft project daily, which may include finger painting, recycling building, puppet & mask making, garden windmills, stained glass windows, jewellery making, animal feeders, dream catchers plus an overall focus on colouring, drawing, sticking & cutting. Included in the schedule will also be a selection of activities, which may be things like Football, Basketball, Dodgeball, Hockey, Tennis, Rounders, Kickball, Footgolf, Benchball, a 1-mile Challenge, and a strong focus on core skills like Catching, Throwing, and Dribbling. We also have a special activity every day, these may be things like Water Fun Days, Paintball Target Shooting, Nerf Wars, Science Workshops, Ezy Rollers and Trikes, Animal Encounters, Gymnastics, Dance Workshops, Bubble Football, Soft Archery, Bouncy Castles, Music Workshops plus many more fantastic special activities.
We will have a catering team on-site, preparing, cooking, and serving foods to the children. Foods that may be included are jacket potatoes & fillings, macaroni cheese, wraps & pittas, hot dogs, curries, spaghetti bolognese and burgers. All foods will be served with plenty of side salads, vegetables, and fruits for the children to enjoy, through a self-service system, encouraging independence and choice.
Southend - Temple Sutton Primary School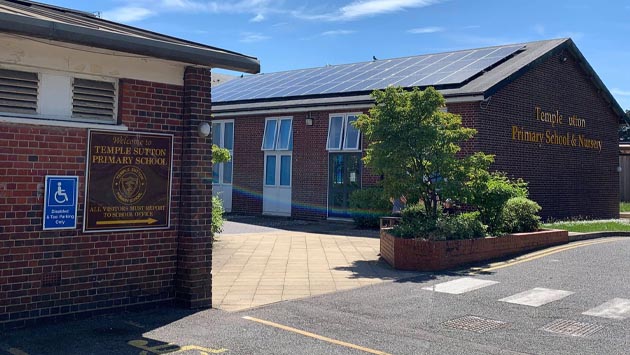 Ofsted Number: 2646424
Shoeburyness - Friars Primary School