Welcome To Kidz Camp Essex!
COMMITTED TO PROVIDING A SAFE, FUN & AFFORDABLE EXPERIENCE
EVERY HALF TERM & SCHOOL HOLIDAY
We pride ourselves in offering a fun and inclusive childcare service for children aged 4 - 12 in Essex, at our three fantastic venues in Rayleigh, Romford and Southend.
We are open between 7:30am-6pm, providing more flexibility, consistency and a wraparound childcare service for busy or working parents. Being OFSTED registered and having all our staff DBS checked and fully trained, ensures a safe and welcoming environment for your child.
Our extensive Early Years Foundation Stage (EYFS) programme allows 4 & 5 year olds to gain fundamental skills and knowledge, preparing them for starting school, whilst enjoying themselves.
Customer feedback has enabled us to improve our services and ensure that we are in tune with parent's and child's expectations.
We accept childcare vouchers and offer family savers - making Kidz Camp Essex the perfect childcare solution.
All our activities and schedules are carefully thought out,
ensuring your child will have a memorable break from school, gain new skills, socialise and make friends!
Our fun filled days include sports, crafts and daily special activities - providing not only a childcare service for our parents, but an experience where your child can have Fun, Learn and Create!
GET IN TOUCH!
Address: Turnpike House, 1208-1210 London Rd, Southend-on-sea, Leigh-on-sea, SS92UA
Telephone: 01702 879224
Email Address: [email protected]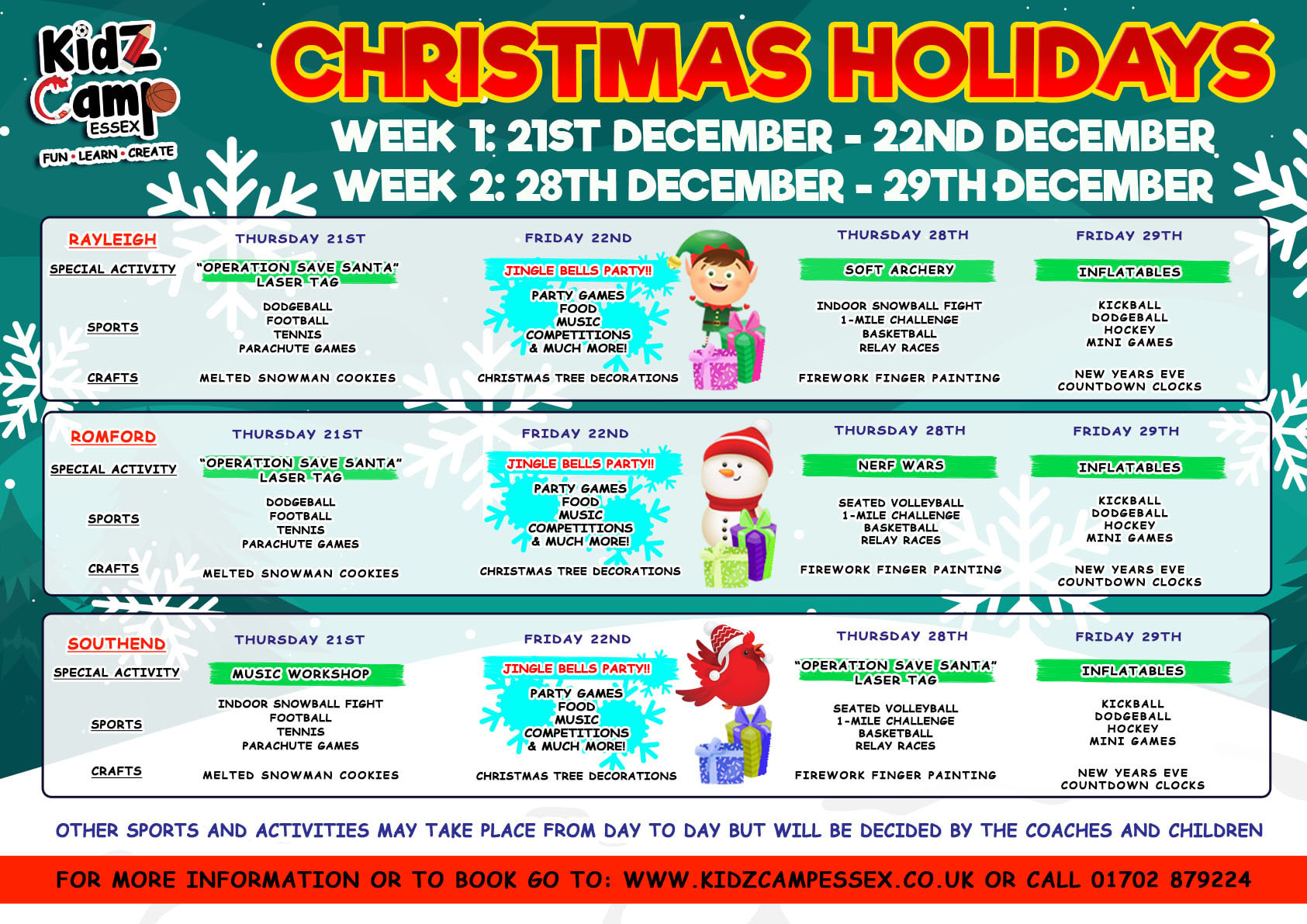 Get In Touch!
Address: Turnpike House, 1208-1210 London Rd, Southend-on-sea, Leigh-on-sea, SS92UA
Telephone: 01702 879224
Email Address: [email protected]
Follow us on Facebook